Gaming
CoolPad™ - Macbook Cooling Pad
CoolPad™
CoolPad™ is a tilted convection design, through the reasonable angle of calculation, increase the air circulation at the bottom of the notebook, effectively improve the airflow, and make the heat dissipation more effective.
CoolPad™ will make Macbook stands 8 degrees high, satisfying your line of sight, easy to type and operate. It is ergonomically designed to keep Macbook frame at an appropriate angle, so that you can maintain a more comfortable sitting position and relieve fatigue.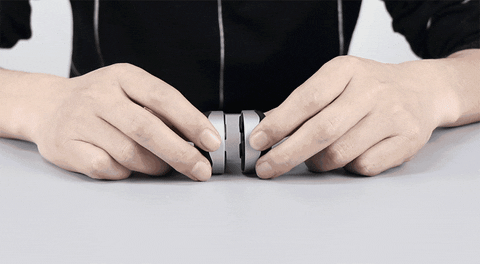 CoolPad™ is light weight and large magnetic flux, close to automatic adsorption, combined into one, saving space, and will not lose one. Small and portable, it is easy to put in your pocket or shoulder bag.
Soft silicone material on the top and bottom to protect the body from metal friction. The silicone part that comes into contact with the desktop firmly grasps the table and stabilizes the support to prevent your Macbook from sliding.
One-piece aluminum alloy shell with fine sandblasting surface and anodizing process, soft color and comfortable touch, elegantly set off for Macbook or iPad.
Order Here
---
More from this collection
The order came in a week in Postamat 5. very convenient. Its functions are excellent: the computer does not slip and does not heat up so much) with the seller did not communicate, but I recommend it for the delivery speed and cool product;;;
Excellent! Product exceeded expectations. Strongly recommend to everyone.
People who bought this product, also bought