Figure Model Toys
Every creative person wants to bring their great ideas to life in a simple, fun way.
But the main challenge comes when you actively want to showcase people in various poses. You will rarely find a model willing to sit in front of you, immobile, for hours and hours.
That's why it makes a lot of sense to buy the best figure drawing reference out there, and we are here to help.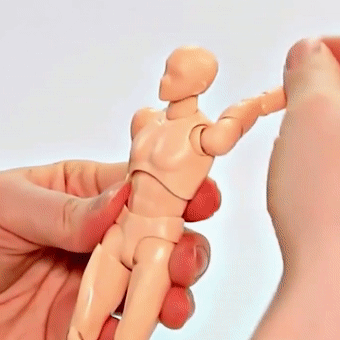 What is a figure for drawing?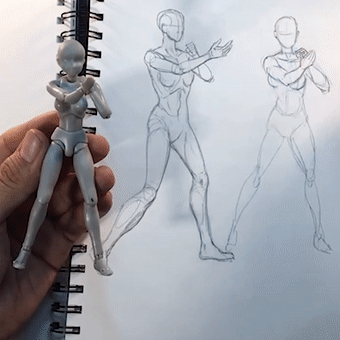 As the name suggests, this is a body-kun figure or model designed specifically for drawing. It mimics the visuals of a regular person, but unlike most people out there, it will sit in front of you for hours and hours without moving.
A figure for drawing is designed to offer you a great experience since you can finalise any drawing you want without worrying about your reference moving around all the time. It helps a lot, especially if you are very passionate about creating amazing drawings that are very elaborate.
The Body-kun figures are extremely articulated, and mimic human gestures to perfection. Thanks to these models, you'll have an infinite amount of references, right at your fingertips.
If you're into drawing and illustration, these will be a huge help for you, especially when you're trying to draw more complex poses that are a harder to draw from imagination.
FEATURES:
Fully articulated
Very easy to adapt to your project
Multiple accessories
Durable and reliable
Great attention to detail
What figure drawing poses are available?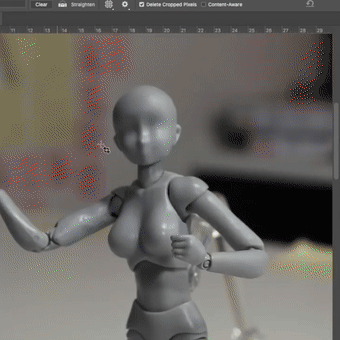 The thing to note about every figure for drawing is that it's extremely articulated. It manages to mimic human gestures very well without a problem, and you will be incredibly impressed with the attention to detail and outstanding value for money.
Since these are very articulate and stable, you can easily pick the right posture and the figure drawing reference will sit like that for as much time as you need it to. It's certainly helpful to have figure drawing models, as they are a pleasure to use and you will enjoy the experience a lot more than you might imagine.
Once you start using a drawing figure like this body kun and body chan, the drawings will come to life. They will have a lot more accuracy and attention to detail, which is something you need when you want to create something amazing.
Perfect for a variety of creative projects
What you will like about our drawing dolls poses is the fact that they can suit all kinds of creative projects. They are perfect for drawing and illustrations, but you can also use them as practice dummies for a short film or anything else.
Another thing to note is that each mannequin for drawing is heavily detailed. Some of them even have a variety of different accessories to come with them. It looks stunning, and it delivers the results you need in a rather impressive package every time.
Are the body kun figure drawing models durable?
Our primary focus is to bring you high quality, dependable figure drawing reference models that you can rely on. They are very reliable and you can easily use them as the backbone of your sketches very fast.
What makes them great is that you can move them around quite a lot due to their perfect articulation. There aren't any models like these on the market at this time, a clear testament to the value and quality that you can receive with every order.
Whether you want these for animation, photography or drawing, these models are extraordinary. They are very versatile and you can create some stunning pictures and drawings every time. Since every purchase has its own set of extra hands, you can easily adjust the model to suit your needs.
Articulated, versatile models for drawing
The body kun doll is created out of plastic, but it's fully articulated. It's made out of durable plastic however, so even if you drop the unit you will find it to work very well and without a problem.
Don't hesitate and give it a try if you are very passionate about your work, and you want to buy an amazing accessory for your creative work! It comes with a very accessible, time-limited price, so avail the opportunity and get yours today!
We accept 
Credit Cards

 using Paypal service
Order Here
---
More from this collection
Очень полезная штука для начинающих рисователей.
Upon arrival, the packing was kinda crushed, but the product was also wrapped well with bubble wrap, so there was no damage to the product itself. I got the female one, and I was really pleased to see that she came with quite a few different hands, and a few little props. The dolls quality isnt super amazing, but its not bad either. I noticed some rough parts around where the mould connected, but it's not a huge noticeable issue. The doll holds its poses really well, but one issue I found was that sometimes the limbs pop off easily, I wasnt able to reattach the shoulder when one of the arms fell off, but the naked joint doesnt make a huge difference compared to how it wouldve looked if the piece stayed on. The head and neck came off easily once as well when I was trying to pose the head, but it also reattached easily. The stand can't really hold up the doll, but she will stand if one foot is on the base. Overall, I think this is a good product for its price, and great for any artist!!
Заказ пришел быстро. Трек ослеживался. Спасибо продавцу.
People who bought this product, also bought