LED WinterHat™️ - LED Headlight
LED WinterHat™️
Want to jog this winter with a smart hat?
Do you want to make a call and keep your hands free?
Want to be able to answer an important call while driving (without it showing)?
This winter on the slopes (if we are allowed to ski!) You want to listen to music & answer calls without risking dropping your precious phone from the chairlift in the snow?
You want to keep your hands free to pick up the wood at the bottom of the garden and use a headlamp to light you up
On a walk in the forest in the evening you keep your hands free to keep your dog on a leash
During night hunting, you have your hands free to watch the game
Why buy this Bluetooth LED WinterHat™️?
We offer you a one- size-fits- all unisex model that offers all these advantages with the following benefits:
keep your head warm with a very insulating cap see on any occasion with the headlamp
do your leisure time outdoors listening to music and making calls with your hands free
secure your business trips with a discreet answer to calls at the touch of a finger
remain reachable even by car without being spotted by the patrol
enjoy the mountains to music and answer incoming calls (on the chairlifts) without jeopardizing your last cell phone
Remain visible during your interventions on the road or in the event of a breakdown
find your way more easily at the bottom of the garden, in the cellar or at the campsite on a cold night
find your way while exploring caves or catacombs or even caving and enjoy your favorite music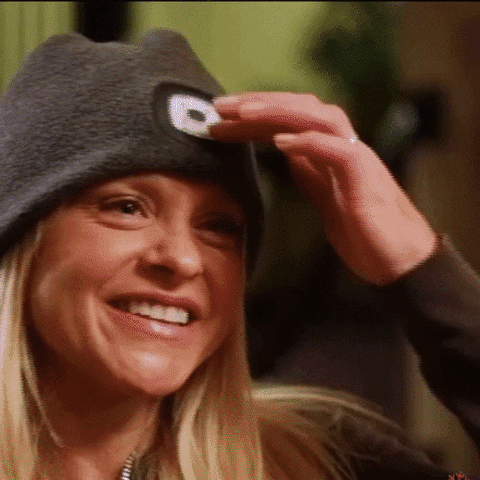 The built-in microphone and the headphones are of very

 
good quality and will give you satisfaction
 

with an intuitive one-finger control :) when streaming your playlist.
Our products are compatible with all devices (phones of any brand, tablets, pc, etc.) that meet the

 
Bluetooth
 

standard

 

(also compatible with the latest version V4.1 + EDR).

 

This wireless technology works up to a distance of 10m without obstacles.
The connection (pairing) is

 
very easy and intuitive
 

and we provide in addition to the instruction manual.
Increase your pleasure over time with the built-in battery will allow you to listen to your favorite music (at home or at work) or make your phone calls for up to

 
6 hours
 

and stay on

 
standby for 60 hours.
For better sound and communication quality, echo cancellation and noise cancellation functions have also been integrated.
Our model incorporates for this a Li-Ion 3.7V / 100mAh battery which recharges in 1.5 hours on a standard USB socket that you plug into your pc, or your charger.
The LED lamp is securely attached to the cap and can be detached from the back for recharging also on a USB socket.
On the easy maintenance , the LED unit and headphones can dissociate the hat and you can wash it at will by machine or by hand.  
---
More from this collection
LED WinterHat™️ - LED Headlight
LED WinterHat™️ - LED Headlight
LED WinterHat™️ - LED Headlight
LED WinterHat™️ - LED Headlight
People who bought this product, also bought