Music Headband
The world's first Music Headband that is design for your personal entertainment at all times of the day, including your sleeping time! Made from the highest quality,  Music Headband is produced with the latest and best technology to create an optimal experience for the user. It supports one-click operations, so that you can play music in HI-FI quality with just a click on your phone after activating and connecting the headband via bluetooth.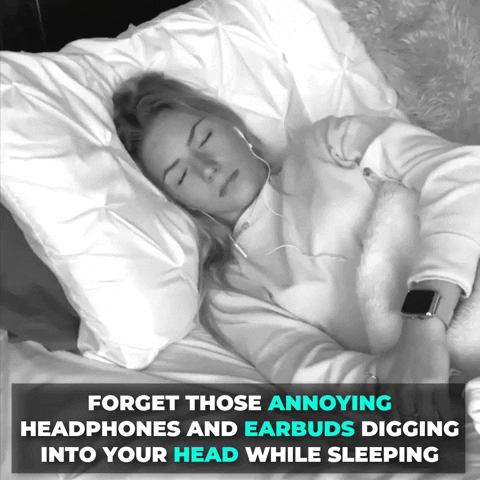 Music Headband uses high quality knitted material to avoid itchiness and maintain a pleasurable experience, moreover it's stretchy, which makes it fit any head size.
The headband has an appealing look to it, making it very fashionable and stylish. In addition, it's perfect for all weathers, keeping you warm in the winter and cool in the summer, because of the new pore technology.
Comes with a built-in MIC, which makes it easy and convenient to talk and answer calls without holding on to your phone, giving you a total handsfree experience. Perfect for Yoga, Sports and any activities yet staying connected.
It has a very long battery life (Li-ion battery) so no need to worry about charging the headband too often. Charging occurs through a USB cable.
Music Headbands are the most comfortable headphones for sleeping and relaxing that have helped more than ONE MILLION people. Listen to soft music, white noise, audio books, and whatever else helps you unwind in complete comfort!
Benefits
The ultra-thin, flat speakers are comfortable enough to wear while lying down or sleeping on your side while the module's built-in volume and play/pause/skip controls easily let you control your Bluetooth-enabled devices.
Stream audio wirelessly via Bluetooth technology
Fall asleep faster, stay asleep better and wake up refreshed
Reduce ambient noise, conversations, traffic sounds, and snoring
No painful ear buds or awkward headphones
Get a good night's sleep naturally, without medications
Relieve stress and block out noise by listening to your favorite tunes, soothing meditation sounds, radio, sleep-enhancing rhythms, audiobooks, or any other preferred music
We accept
Credit Cards

using Paypal services
Order Now
---
More from this collection
People who bought this product, also bought