BitDrum™️ - Portable Digital Drumset
BitDrum™️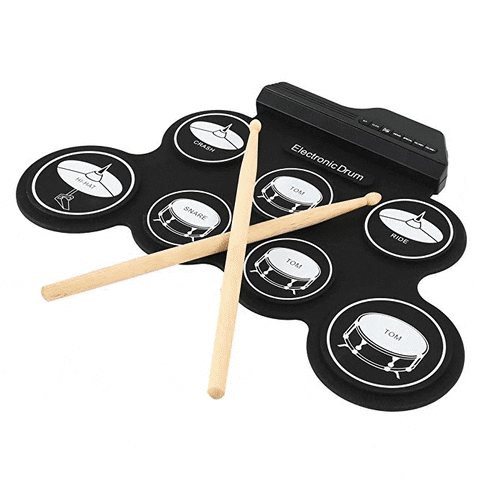 BitDrum™️ prides itself with high quality plus be rest assured a year warranty comes with. The foldable 7 Drum pads offers lots of true analog drum sounds for the warmest, richest and most dynamic drum sounds possible. Great learn as you go practice pad for beginner and a perfect electric drum set for adults.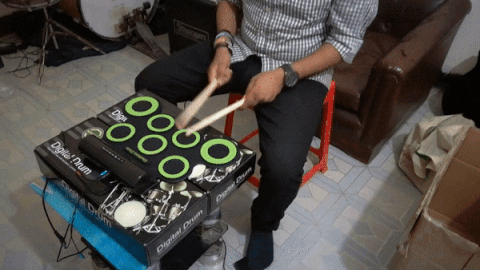 BitDrum™️ practice Electronic drum pad set that can connect to AUX Jack for night/quiet practice mode or just play anywhere you feel inspired to drum without barriers or disturbing others (with headphones connected). Headphones can also be repurposed as it is also compatible with all phones (Apple/Android)! A Great drum set for kids or late night drum lessons practice pad
BitDrum™️ is digital drum set is up to 10 hours playtime per charge. You can take it with you anytime & anywhere after a good charge for outdoor plays, choir practice, studio, music/drum lessons.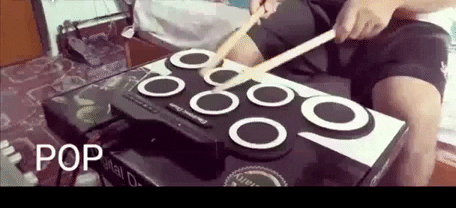 [USB MIDI INTERFACE AND GAMES]: With the standard/USB MIDI jack, you can connect the drum to external speakers for family entertainment/gathering performance or to computers for advanced music production or also play games like DTXMania. Great Pro Drum set for Adults needing MIDI features
[COMPLETE BEGINNER DRUM SET]: Includes all necessary drum kits needed to kick-start learning drums fast. Perfect  Musical Instruments and good musical gift for birthday or Christmas.
Order Here
---
More from this collection
Product arrived very fast, properly packed and in a good working condition. I'm very satisfied and I recommend this shop to everybody.
Rapid Delivery to Poland. IN less than 2 weeks. Not tested yet.
People who bought this product, also bought